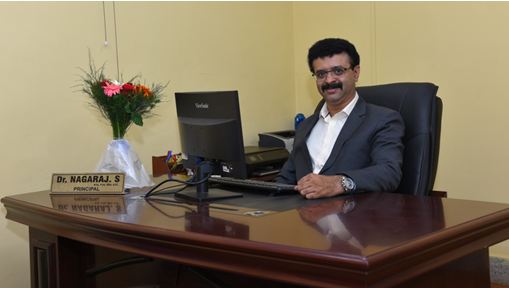 Education is the great equalizer of our time. It gives hope to the hopeless and creates chances for those without... - Kofi Annan
Poor is the pupil who does not surpass his master. – Leonardo Da Vinci
The illiterate of the 21st century will not be those who cannot read and write, but those who cannot learn, unlearn, and relearn – Alvin Toffler
It is not the strongest of the species that survives, nor the most intelligent, but the one most responsive to change. – Charles Darwin
 I am not a teacher, but an awakener. - Robert Frost
Just Google "Indian Higher Education"  you get more than 40 million of wide ranging entries, from celebrating the success stories and encouraging statistics of various universities to the collapse of educational system that has augmented the problems of unemployment, youth unrest and disappointing Gross enrolment ratio. It is certain that Higher Education in India is passing through a subtle crisis if not an incredible metamorphosis. As John Adams opines, there are two kinds of education. One teaches us how to make a living and the other how to live. We, at Prayukthi, strongly believe and practice in striking a fine balance between these two kinds of education to seize the opportunities of market/industry and attain great ideals of our Constitution while moving towards the stage of Self actualisation. The power house of Prayukthi is her highly motivated teaching fraternity that constitutes
well experienced educationists. They have crystallized high standards of teaching pedagogy utilizing state -of-the art infrastructure. Prayukthi makes the habit of learning most enjoyable and rational so that the learners pursue knowledge not only during their college life but throughout their lives. The teaching –learning process at Prayukthi is based on motivation, discipline and eternal values of humanity. We have a unique and healthy institutional culture which also emphasizes on co-/extra-curricular activities like sports, cultural activities, workshops, seminars and Group discussions. Competency in students is developed through inculcating durable value systems to face challenges in the constantly changing world.
Technical Skills, Soft Skills and Life Skills are an integral part of Prayukthi Curriculum Designed to create the leaders of future corporate world, Service sectors, Self-employment, Academics and R&D sectors. The ladder of success is best climbed by stepping o n the rungs of opportunity. PRAYUKTHI offers you an exceptional opportunity to step on the ladders which leads you to reach out the stars of your dreams. We create home away from home for all the students across the globe.
Start your academic journey with PRAYUKTHI, to set your goals, understand the obstacles to ward them off and to create a positive energy and psychological ability.
Looking forward to greet and invite you to Prayukthi..
Real voyage of wholesome education begins here… Join us
Dr S. Nagaraj M Sc, Ph.D, MBA, B.Ed
Principal